Kabbalah Books & Tree of Life Charts
The Kabbalistic Tree of life is REAL, not just a symbol. I have found it with dowsing in a tangible pattern of energies around every human being. It also repeats itself endlessly in Nature (in Earth energies) just like Kabbalah teaches, and you can learn to find it too! Click here to learn more.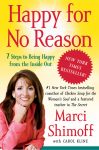 Happy for No Reason
by Marci Shimoff
While Happy for No Reason is not a Kabbalah book, Marci Shimoff ties the teachings of Kabbalah into her own inspiring teachings.  This much-researched book inspired my wife, Jill, so much that we decided to make it available to our visitors. You've likely heard of Marci's first book, Chicken Soup for the Women's Soul, co-authored by Jack Canfield.
$17.00


Practical Kabbalah
by Laibl Wolf
Another wonderful introduction to Kabbalah with exercises to help you understand kabbalistic teachings. This is the best I've found to understand the meanings of the ten Sefirot in the Tree of Life. Many exercises to help you understand the Sefirot.
$15

The Thirteen Petalled Rose
by Adin Steinsaltz
This is my favorite Kabbalah book! It's not just a book "about" Kabbalah, but a book "of" Kabbalah. It's the real thing. Rabbi Adin Steinsaltz is considered by many to be the world's leading authority on the Talmud. This is one of his few books on Kabbalah and it is rich with meaning. Steinsaltz seeks to answer the major questions about the nature of existence in God's Universe. Recently revised with three new chapters!
$16 (out of stock)

Inner Space
by Aryeh Kaplan (hardcover)
This book is brand new, but all the copies we have were slightly damaged in shipment with a crushed corner,  The pages themselves are not harmed.  We've priced it a couple of dollars below retail.)
Kaplan was an amazing modern-day scholar and practicing Kabbalist. This is a wonderful introduction to Kabbalah, with sections on prophecy, meditation, the Merkavah, the "shattering of the vessels," Ezekial's vision, the glowing husk, the zodiac, the Tree of Life and the Sefirot. This book helped me understand my first powerful mystical experience that set me soundly and passionately onto my spiritual path in 1974.
$23

Sefer Yetzirah:
The Book of Creation
by Aryeh Kaplan
Includes three versions of one of the most ancient and important kabbalisitic texts, translated by one of the world's foremost scholars of Torah & Kabbalah. This book reveals actual meditation and magical practices. It is said that they ancient Kabbalists gave life to the Golem (the original Frankenstein) with through the knowledge in this book. It is referred to often in The God Code (below). My favorite author on Kabbalah. Complex.
$32.95


Tree of Life Chart-Laminated Plastic
This beautiful 8 1/2 X 11 inch laminated chart gives you a brief description of Kabbalah and the Tree of Life. It also ties in Western Hermetic tarot symbolism, the Chakra system in Eastern Mysticism, the Lightning Flash, the unspeakable Name of God. Choose shipping options at checkout.  Each chart will come with an audio CD about Joey Korn's work.
$8
Choose Shipping Options at Checkout