Celtic Sea Salt ® at Great Prices
Scroll Down to See Our Celtic Sea Salt Prices  

Click here to learn about the benefits of using unrefined Celtic Sea Salt.
PLEASE READ BEFORE YOU ORDER:   About Shipping: Salt cannot be shipped through Media Mail or Library Rate, even though you may be shown one of these options.  
Choose another option if it shows up.  We can ship from one to five pounds of salt  with the US for only $8. If you are charged more, we will credit you. If you charged less, we will ask for the difference.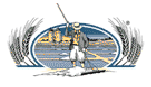 Authorized Distributor for Genuine Celtic Sea Salt ®
Email Us with Any Questions.

     Order by Phone      
  1-706-733-0204     
1-877-369-7464   

Celtic Sea Salt Seaweed (Kelp) Seasoning with Natural Iodine
Many people who use Celtic Sea Salt are concerned that they are not getting enough Iodine in their diet, and natural, unprocessed sea salt contains only trace amounts of iodine, as it's found in the ocean.
This delicious new sea salt and seaweed blend is the answer to that concern.  Just 1/4 teaspoon of this Seaweed Seasoning will give you 250% of the Recommended Daily Allowance.
It's a blend of Fine-Ground Celtic Sea Salt, Organic Dulse, Shiso, Organic Onion, Organic Kelp, Wild Crafted Wakame, Wild Crafted Kombu, Organic Garlic, and Organic Lemon Peel.
 
Celtic Light Grey  Celtic Sea Salt ®
1/2 pound bag – About 1 cup of coarse salt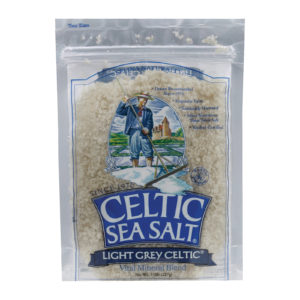 $ 2.75  
Order 6 and Get 10% Off!
one pound bag    
$4.95 
Order 6 and Get 10% Off!

5 pound bag

      $22.00
Order 6 and Get 10% Off!

22 pound bag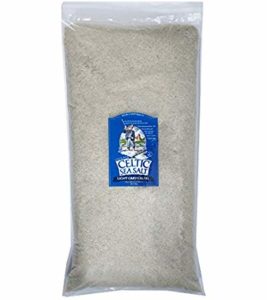 $88 + $12 Flat-Rate Shipping to Anywhere in the US

 55 pound bag

$230.00
(includes shipping within the US)
Add to Cart

Fine Ground
Celtic Sea Salt ®  Fine Ground
1/2 pound  $5.60
Add to Cart   

1 pound bag
$11.00

Add to Cart   

5 pound bag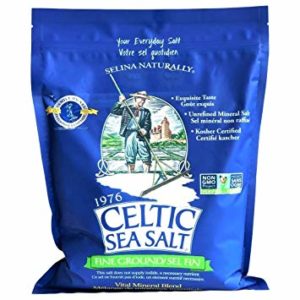 $ 49.00
Flower of the Ocean ®
This is the highest grade!
It has a more delicate taste and structure.
1/4 pound bag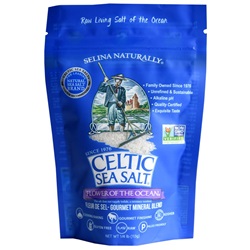 $7.25

1/2 pound bag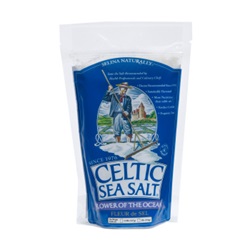 $14.00

1/2 pound shaker jar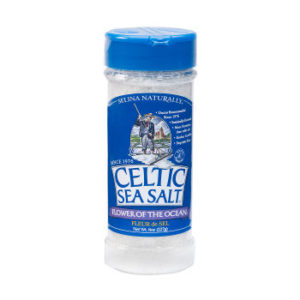 $16.50
Celtic Bath Salt
1 pound bag – About 2 cups of salt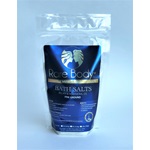 $ 3.95

5 pound bag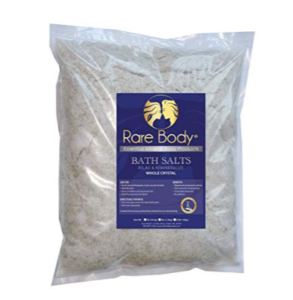 $ 17.50

22 pound bag
About $3.14 per pound

$80.00 including
Shipping Cost with the US
Add to Cart

Animal Grade
Salt/Horse Salt
22 pound bag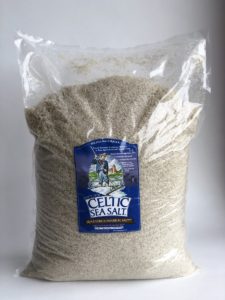 $45.00
Add to Cart